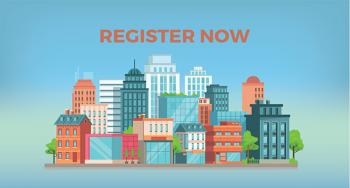 Confronting Drinking Water Affordability and Equity
Approaches that work
for today's water utilities
Among the top concerns facing water utility leaders and their communities are the twin challenges of affordability and equity. On Wednesday, October 14 – Day 2 of AMWA's Virtual 2020 Executive Management Conference – Philadelphia Water Department Commissioner & CEO Randy Hayman and Austin Water Director Greg Meszaros will share lessons from their utilities' work with community groups and within their own organizations to develop and implement successful programs to address these challenges.
Registration for the conference is free and open to AMWA members, all other publicly owned water utilities, and AMWA subscribers.
Houston Water Director Yvonne Forrest will facilitate a panel discussion of the equity programs at the two utilities, as well as their recognized affordability programs: Philadelphia Water's Tiered Assistance Program is the first of its kind in the U.S.; and Austin Water's multi-year plan to stabilize rates has benefitted low-income residents enrolled in its customer assistance program. Virtual conference attendees will have the opportunity to ask questions of the panelists.
Conference Day 1 – October 13, will lead off with the announcement of the winners of AMWA's 2020 Gold, Platinum and Sustainable Water Utility Management Awards.
Team Resilience
Then Megan Yoo Schneider, founder and president of Seven Management and Consulting, will delve into how organizational culture and next generation leadership can be leveraged to build resilient teams – understanding and utilizing people-driven processes in water sector organizations. Following her talk, participants will discuss in breakout groups how to apply and build upon the ideas presented. 
COVID-19 Community Outreach
Also on Day 1, Los Angeles Department of Water and Power's Jonathan Leung will share the utility's experience with an initiative launched earlier this year to provide timely information to the community regarding potential impacts of COVID-19 on drinking water quality, as well as to safely re-open office buildings and facilities after extended periods of low- or no- water use.
Contaminants of Emerging Concern
The final conference session on Day 2 will focus on contaminants of emerging concern, such as PFAS and 1-4 dioxane. Panelists Jeff Szabo, CEO of Suffolk County Water Authority, Steve Sliver of the Michigan Department of Environment, Great Lakes, and Energy, and Jerry Diamond of Tetra Tech's Center for Ecological Sciences will discuss what is known about these contaminants and how some states and utilities are addressing the risks. The discussion will be moderated by Laura Cummings, Executive Director of Southeast Morris County Municipal Utilities Authority.
The program on both days will run from 2:00 to 4:00 p.m. ET, and all sessions will feature either breakouts or Q&A sessions to allow for participant interaction.
Sign up for the conference today.