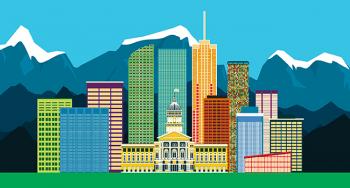 The Modern Workforce and Workplace: Adaptations and Innovations
Insights into finding organizational resiliency
Over the last year, the COVID-19 pandemic, social justice protests, and extreme weather presented many challenges for utility leaders; however, these events also provided opportunities for general managers to examine their workforce policies and transform their practices. At AMWA's 2021 Executive Management Conference, a panel of utility executives will highlight innovative approaches that have improved workplace transparency and morale. Speakers will include:
Mike Armstrong, General Manager, WaterOne;

Laura Briefer, Director, Department of Public Utilities at Salt Lake City Corporation; and

Karen Dettmer, Superintendent, Milwaukee Water Works.
Laura Cummings, the Executive Director of Southeast Morris County Municipal Utilities Authority, will moderate the lively discussion. Panelists will examine ways their policies have evolved to address a range of workforce needs, from retention efforts to flexibility and staff equity considerations. The speakers will also explore how to create a more equitable workforce, including offering flexible work arrangements for all workers, facilitating employee conversations, providing training and tools, and inviting employees to participate in decision-making.
After the discussion among the panelists, the audience will have an opportunity to ask questions and share solutions.
Robust Agenda
This panel is just one example of the quality sessions that the power-packed program will offer. Throughout the conference, utility leaders will share best practices on a full range of issues, including workforce, cybersecurity, affordability, equity, and more.
Peer-to-Peer Networking
In addition to the interactive sessions and the wealth of information on the formal program, the agenda incorporates plenty of time for networking with colleagues, celebrating the milestone of AMWA's 40th Anniversary, honoring utility management excellence during AMWA's awards luncheon, and taking a special tour of Denver Water's state-of-the-art Operations Complex and the under-construction Northwater Treatment Plant.

Register and reserve your hotel room today.