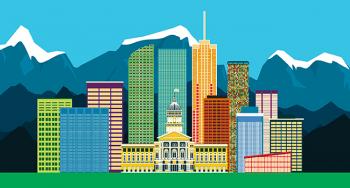 Save the Date
Plan to join your fellow water utility leaders from across the country for AMWA's 2021 Executive Management Conference, October 3-6, 2021.
Whether the meeting takes place in person will be determined by late May.
The water sector's premier utility management event convenes water executives to share their knowledge and learn from the experiences of peers in a relaxed, collegial atmosphere that is the hallmark of AMWA's annual fall meeting.
The 2021 conference will address the most pressing and challenging utility management issues of the day – drawing on expertise and insights of leading authorities from within and outside the industry.
In addition to a focused agenda designed with AMWA member input and involvement, the program will feature the annual awards ceremony to recognize the 2021 winners of AMWA's Gold, Platinum, and Sustainability Awards.
The AMWA Board of Directors will meet on October 3 and plenary sessions will occur October 4 and 5.