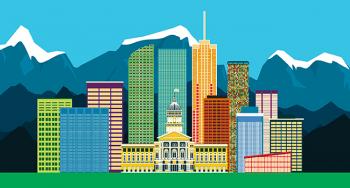 Leading Innovative Water Utilities: Key Commitments
Register today for AMWA's 2021 EMC from Oct 3 to 6.
Innovation often arises out of necessity rather than intentionality, but now is the right time to shift the paradigm. While the COVID-19 pandemic caused the water sector to quickly adapt to new practices and technologies to ensure continued operations and service delivery, some water utilities were already putting in the work to create more agile environments. This fall, AMWA's Executive Management Conference (EMC) will offer water utility executives an opportunity to learn about their peers' efforts in this area.
Executive Panel Will Provide Insights on Innovation
AMWA's annual EMC has set the standard for providing a forum of innovation for utility leaders, and this year will be no different. At AMWA's 2021 EMC in Denver, Colorado, a diverse panel of water utility executives will share case study examples from the Water Research Foundation's 2021 report "Key Tactics for Executive Innovation Champions" and will provide their insights on best practices for executives aspiring to foster a culture of innovation within their organizations. Jason Carter, Vice President of Arcadis, will moderate the session, featuring panelists Carla Reid of WSSC Water, Joone Lopez of Moulton Niguel Water District, and Tad Bohannon of Central Arkansas Water. Presenters will provide concrete actions that attendees can leverage and employ in their utilities for continuous change and improvement.
Additional Sessions and Activities
The agenda will also include other topics of interest for utility management, including:
Strategies for water CEOs on how to handle emerging organizational challenges;

Progress on water utility initiatives in diversity, equity, and inclusion;

The CEO's role in ensuring cybersecurity;

Affordability, retention and training, and succession planning; and

A conversation with AMWA staff and members on federal water policy proposals.
AMWA has built in ample time on the agenda for general managers to network with peers during breaks, luncheons, and receptions. Attendees will also celebrate AMWA's 40th Anniversary at an evening reception and the exceptional performance of AMWA member utilities at an awards luncheon. The event will close with participants having the option to visit  Denver Water's state-of-the-art Operations Complex and the under-construction Northwater Treatment Plant on Wednesday morning.

Register and reserve your hotel room today!