Savannah, Georgia is a charming coastal city known for its vibrant history, preserved architecture, and picturesque landscapes. 
AMWA is lucky to host the 2022 Executive Management Conference in such a hospitable locale and hopes conference attendees and guests are able to enjoy some of what Savannah has to offer. Attendees should read on to learn more about the host city and for recommendations near the conference hotel. Learn more about registration, hotel, and travel logistics.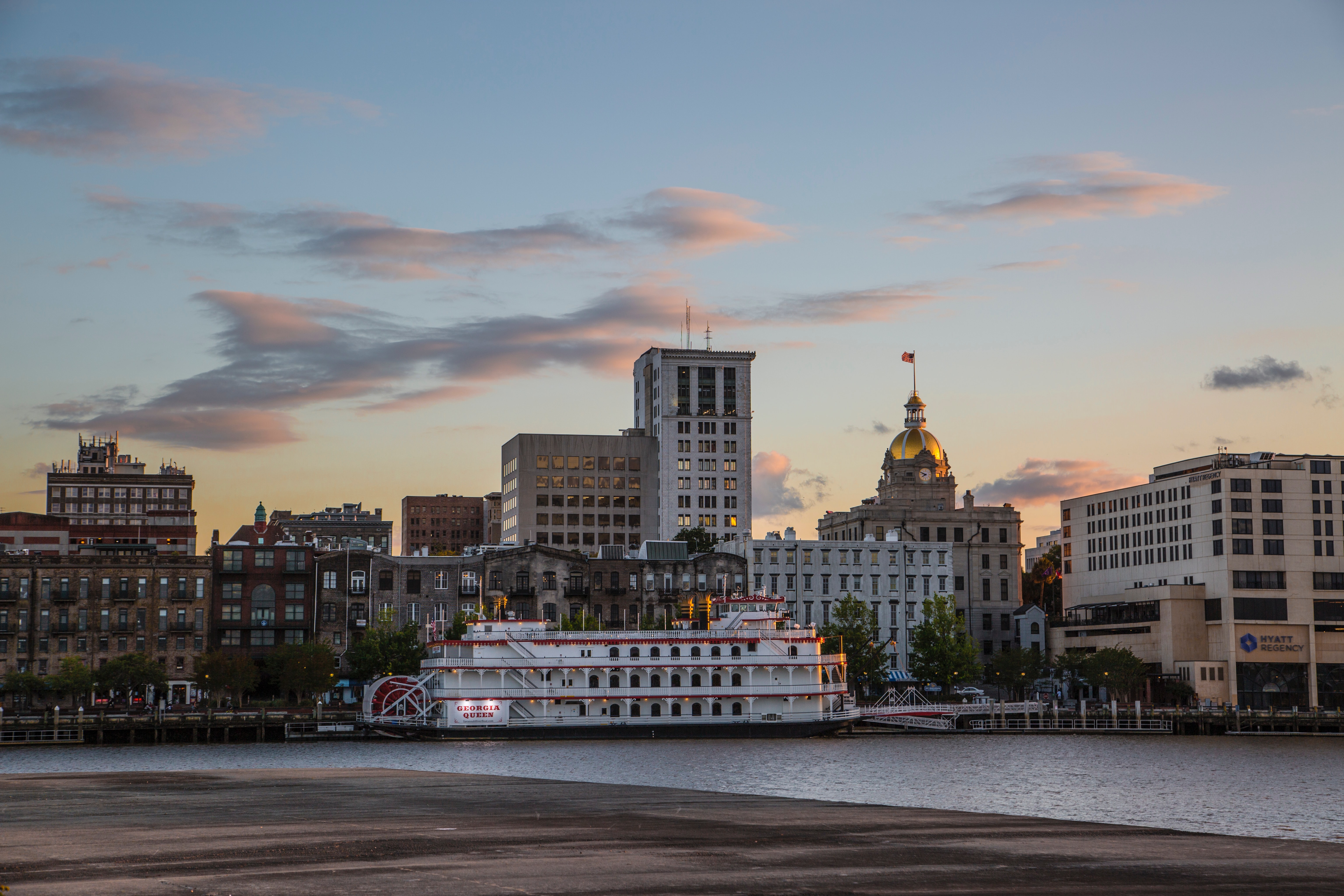 Where will the Executive Management Conference be held? 
AMWA will hold EMC in the DeSoto Hotel Savannah (15 East Liberty St, Savannah, GA 31401. The DeSoto is in the heart of Savannah's Historic Landmark District, which is home to numerous parks, boutiques, historic monuments, museums, and more. 
What will the weather be like during the conference? During late October and early November, visitors can expect Savannah to have mild temperatures, perfect for taking a stroll along Savannah's quaint streets. Average highs will be in the 70s (F) with average lows in the 50s (F). November is Savannah's driest month on average, but visitors should be sure to check the weather forecast before they pack. 
What is there to do outside of the conference program? Continue a conversation with a colleague over a walk, or stay an extra afternoon and book a tour. For activities within minutes of the conference hotel, attendees may consider the following:
Explore the parks and streets - A top recommendation for visitors to Savannah is to bring comfortable walking shoes and stroll through the cobblestone streets and scenic parks.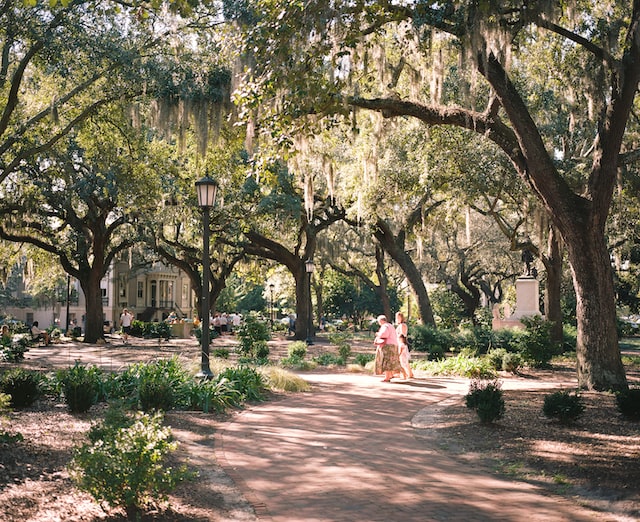 Chippewa Square, featured prominently in the film Forrest Gump, is two blocks from the conference hotel. 
Forsyth Park, Savannah's 22-acre park with the Parisian-inspired fountain, is a 10 minute walk from the DeSoto. 
The DeSoto is a ten minute walk to River Street, where there is an array of unique shops, diverse restaurants, and the Savannah City Market. 
Trolley and van tours of Savannah's Historic district are also available that offer accessible accommodations.
Experience Savannah's cuisine - The greater historic district is home to many different types of cuisines. Within a five minutes walk from the hotel are the Emporium, Husk, and the Collins Quarter, which all specialize in contemporary American and Southern cuisines. Many other cafes and restaurants are also within a few blocks away. 
Delve into history, culture, and arts - It could take weeks to explore Savannah's rich history and museums.  A quick guide of historic sites is available from Visit Savannah, or there is a curated list of museums.
Embrace the ghostly side of the city - Savannah is known for its haunted tales, and the conference will fall during Halloween. Ghost tours abound in the city, many of them within walking distance of the conference hotel. Savannah Ghost Tours kicks off within walking distance of the DeSoto, or visitors can book a tour at the Sorrel-Weed House, a two-minute walk from the DeSoto.