AMWA Innovation Series

About the Series
In 2017, AMWA is showcasing efforts from around the country by members implementing innovations to build more resilient and sustainable utilities. These hour-long webinars will also feature a dialog among participants about issues and trends related to the future of drinking water utilities. With this webinar series, AMWA hopes to maximize discussion and engagement between webinar presenters and participants. Therefore, each webinar will highlight the innovative work of two member utilities and provide substantial focused time for both Q&A and a general discussion about innovation and utility planning for the future.
About the December 7 Webinar
Webinar slides are available here.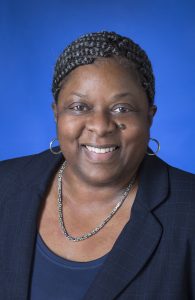 Improving Regional Infrastructure: Great Lakes Water Authority's Water Master Plan Update
Cheryl Porter, COO of Great Lakes Water Authority
The Great Lakes Water Authority (GLWA), recently undertook a Water Master Plan Update (WMPU). Working in close partnership with customer communities, GLWA aimed to design a plan to both maintain and improve the regional water infrastructure. A key aspect of the plan was repurposing one of GLWA's five water treatment facilities.  The initiative allowed the Authority to assure safe, reliable and effective water services at the lowest cost feasible while helping avoid more than $40 million in capital investment annually.  Porter will share how the new regional authority used this innovative approach to master planning.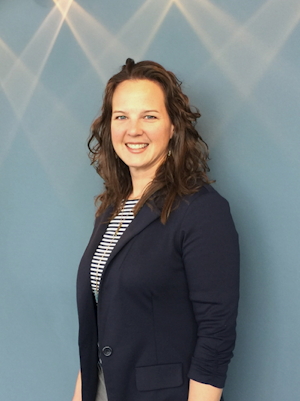 Calgary's River Flood Mitigation Strategy and Corresponding Public Engagement 
Sandy Davis, Planning Engineer, City of Calgary (Canada) Water Resources
In 2013, the city of Calgary in the Canadian province of Alberta experienced disastrous flooding. Following this event, the city worked to incorporate the diverse voices of its citizenry into its strategy for addressing river flood risk. Sandy Davis, a planning engineer with the City of Calgary's River Engineering Group, will discuss how Calgary used new ways of engaging the public and other stakeholders – in addition to producing technical studies and a triple bottom line analysis – to create a holistic suite of complementary risk reduction measures.
About the September 13 Webinar
The recording of the September 13 webinar is now available. The webinar slides are available here.
Kevin Gertig, Executive Director of Fort Collins Utilities, spoke about the city's Climate Action Plan, an effort focused on reducing greenhouses gases via energy-efficiency and climate resilient approaches.
Marisa Flores Gonzalez, Senior Planner at Austin Water, discussed the city's Water Forward planning effort, which includes engagement with other city departments, a citizen task force and the community to develop an integrated water resource plan for the next century.  This on-going 100 year water planning effort considers climate change impacts on hydrology and demand and a wide-range of innovative strategies to help ensure a diversified, sustainable, and resilient water future for Austin.
May 11 Webinar
The recording of the May 11 webinar is now available. The webinar slides are available here.
Scott Potter, Director of Nashville Metro Water Services since 2001 and AMWA's president, discussed how a triple bottom line (TBL) analysis demonstrated comprehensive infrastructure construction value. Nashville Metro Water Services used TBL to show the community and leaders how a $14M infrastructure investment produced $27M in benefits and 160 jobs.  TBL provided the ability to represent the project's value more comprehensively than an exclusively financial-based analysis approach.
Glen Gerads, Minneapolis' Director of Water Treatment and Distribution Services since 2013, highlighted the recently completed multiyear project where Minneapolis Water Works updated its water system vulnerability assessment using the ANSI/ASME-ITI/AWWA J100-10 Standard for Risk and Resilience Management of Water Systems. His presentation covered the methodology, outcomes and lessons learned from this robust analysis and subsequent activities.
February 28 Webinar
The recording of the February 28 webinar is now available. The webinar slides are available here.
About the February 28 Webinar

John Stomp, PE, COO of the Albuquerque Bernalillo County Water Utility Authority, discussed the water authority's recently adopted 100-year water plan. The planning process analyzed three different uncertain demand and supply projections, including the potential effects of climate change, shortages and other uncertainties.

Alison Adams, PhD, PE and CTO for Tampa Bay Water described how Tampa Bay Water developed in-house expertise in using climate information for both short-term and long-range planning. She also discussed the importance of building internal collaboration among operations staff, data analysts and decision makers to show how innovation can build a more resilient utility framework.