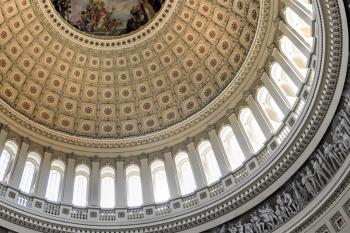 AMWA's 2022 Water Policy Conference, scheduled from March 6 to 9 in Washington, D.C., is the water sector's premier policy forum. Water utility executives should save the date and plan to attend this event to discuss policy with authoritative Washington observers, develop insights on legislative plans from key Congressional committee members, and get an overview of the Biden Administration's priorities and timetables from senior agency leaders.
The event will take place at the Hyatt Regency Capitol Hill, within a 10-minute walking distance of the U.S. Capitol. The conference will begin with an AMWA Board of Directors meeting on Monday, March 6, followed by general sessions held on Tuesday and Wednesday. On Thursday, attendees will have the opportunity to visit Capitol Hill to advocate for water policy priorities. The agenda will also include time for peer networking.
AMWA will make program details and online registration available by January 2022.