The Association of Metropolitan Water Agencies is an organization of the largest publicly owned water utilities in the United States. AMWA is the voice of metropolitan water systems on federal water policy issues, and its programs foster sustainable, innovative utility management.
AMWA's 2022 Water Policy Conference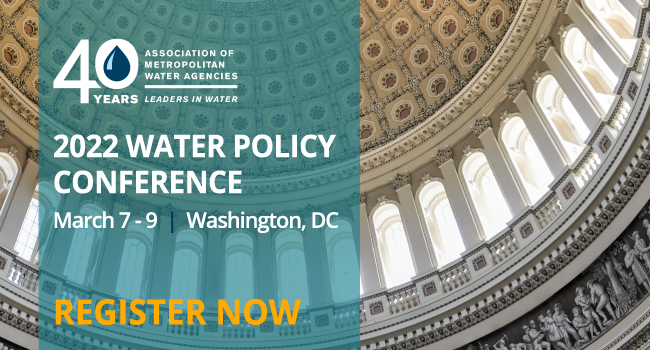 Taking place in the nation's capital at the Hyatt Regency Washington, the conference will provide the opportunity for water leaders to learn about federal administration and agency activities pertinent to the country's largest drinking water systems.
AMWA Celebrates 40 Years of Water Leadership and Looks Ahead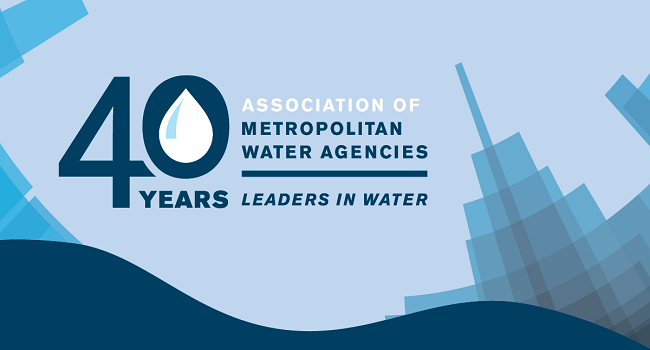 Founded in 1981, this year marks the 40th anniversary of the Association of Metropolitan Water Agencies. Headquartered in Washington, D.C.