Sustainable Water Utility Management Award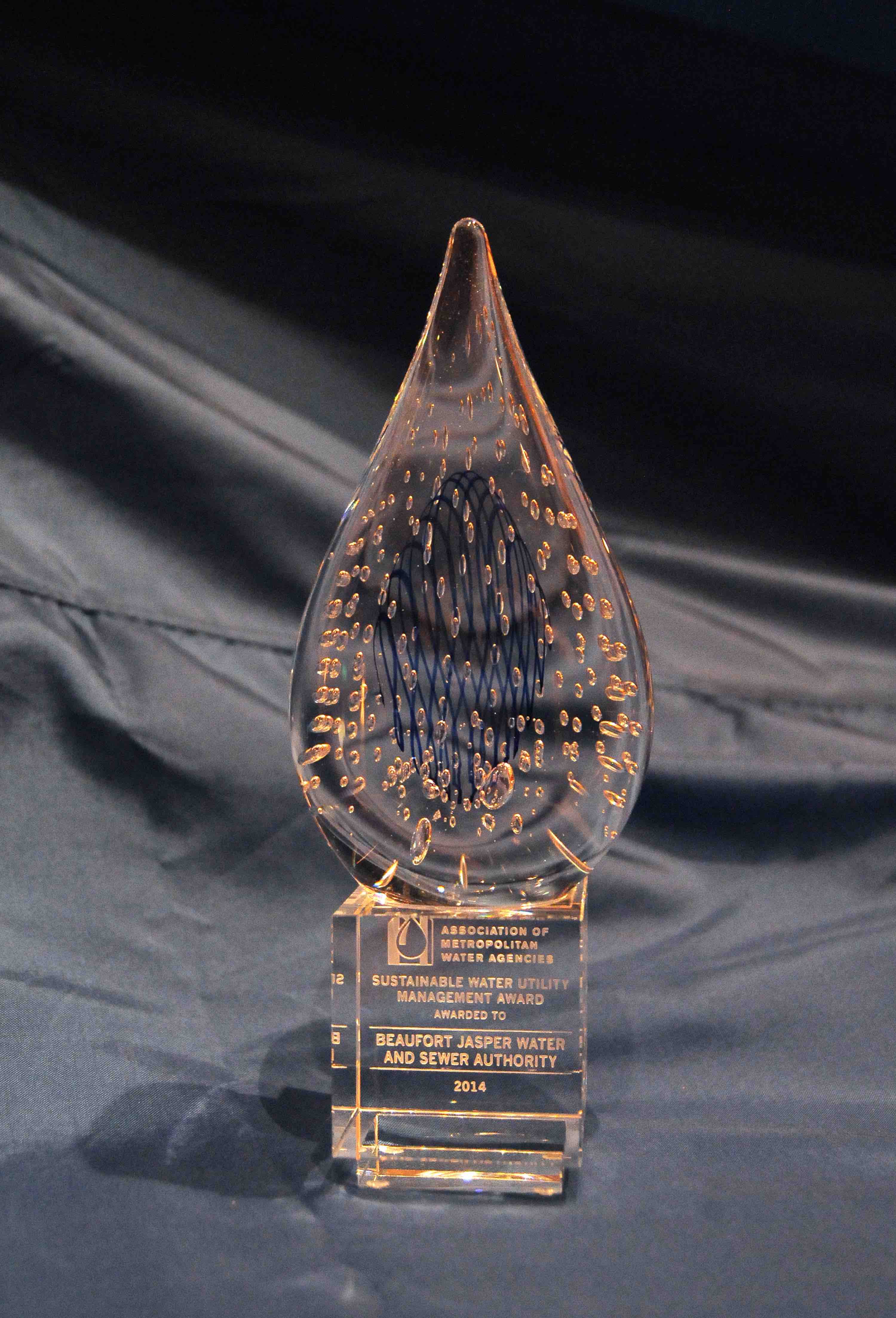 AMWA's Sustainable Water Utility Management Award, introduced in 2014, recognizes member utilities that have made a commitment to sustainable management. While there are many opportunities available to water utilities to manage more sustainably, there is no perfect path to get there. Each water system has its own water resource needs, infrastructure issues, financial position, political issues, energy costs and other challenges.
This award views sustainability through a triple bottom line lens. This means winners will have achieved a balance of innovative and successful efforts in areas of economic, social and environmental endeavors, such as responsible management of resources, protection of public health, meeting responsibilities to the community and providing cost effective services to ratepayers.
The Sustainability Award is the third step in AMWA's awards program, following the Gold Award for Exceptional Utility Performance and the Platinum Award for Utility Excellence.  Three years after winning a Platinum Award, member utilities are eligible to apply for the Sustainability Award. In addition, past winners of the Sustainability Award are eligible to apply to receive the award again, three years or more after receiving their previous Sustainability Award. 
For more information about the Sustainability Awards, contact Carolyn Peterson in AMWA's national office.
Example - Sustainability Award-Winning Application
Past Award Winners