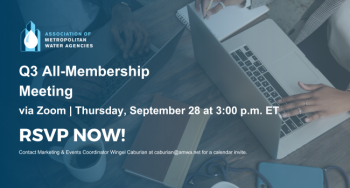 The AMWA Q3 All-Membership meeting took place on Thursday, September 28th. The meeting's agenda included discussions on the association's accomplishments, recent regulatory and legislative activities, as well as upcoming events, including the Executive Management Conference (EMC). 
View the webinar slide presentation and recording.
If you have any questions, please reach out to AMWA's Marketing and Events Coordinator Wingel Caburian.