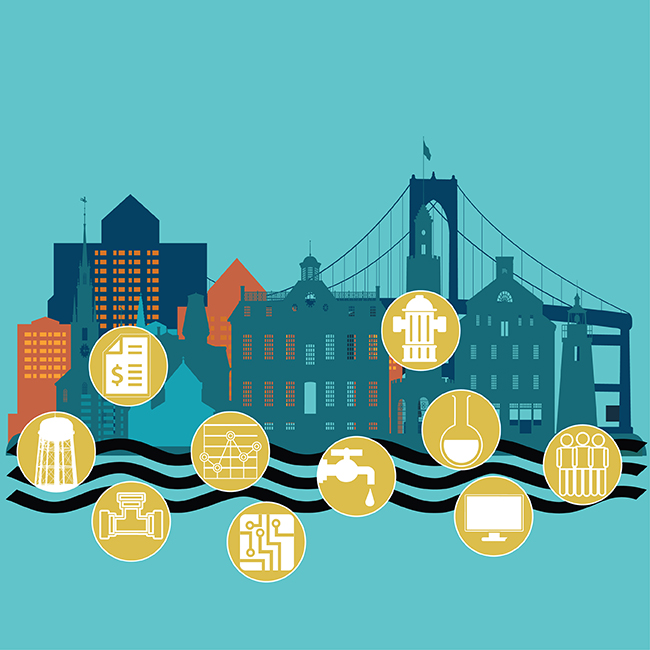 Change is at the heart of many utility management challenges facing today's water executive. And change is one of the most demanding and resistant tests for leaders in any field.
At AMWA's 2019 Executive Management Conference, October 20-23 in Newport, Rhode Island, noted leadership development educator Mabel Miguel, Ph.D. will conduct a workshop focused on the most significant changes water executives face in their organizations and will provide tools to manage and lead those changes most effectively. In this hands-on session, participants will learn from each other as well as the instructor – a popular professor at the University of North Carolina's Kenan-Flagler Business School and long-time faculty member at the Water and Wastewater Leadership Center. All will take away a specific plan of action to address the many facets of change at their utilities.
The Challenge and Change workshop will kick off two days packed with programs designed by and for water executives. Whether the issue is workforce, risk communication, innovation, asset management, climate change, or affordability, there's a session – or several – in which water executives will share their best practices and innovative approaches to successfully surmounting a full range of utility concerns.
A panel on Risk Management and Financial Implications of Climate Change and Extreme Events will consider how climate change has fundamentally impacted the financial governance, insurance availability, and enterprise risk management of water utilities. Leaders from utilities and the financial sector will discuss how climate change impacts are affecting the relationships between the municipal utility community, bond ratings agencies, and the insurance industry.
A second panel, Transforming Water Systems: Working at the Nexus of Water, Climate and Equity, will bring together a diverse set of perspectives to help define water equity. The group will also discuss why addressing climate change is a critical component of achieving water equity and how water leaders can intentionally address the issues of equity in their community.
In addition to interactive sessions and lively peer discussion in the formal program, networking breaks, lunches and receptions will provide informal opportunities to catch up with colleagues and compare notes on the topics of the day. There will be time to honor exceptional utility management and individual contributions to the water industry at AMWA's annual awards program. And the conference finale is a special tour of Providence Water's facilities and watershed.
Register today for AMWA's 2019 Executive Management Conference.