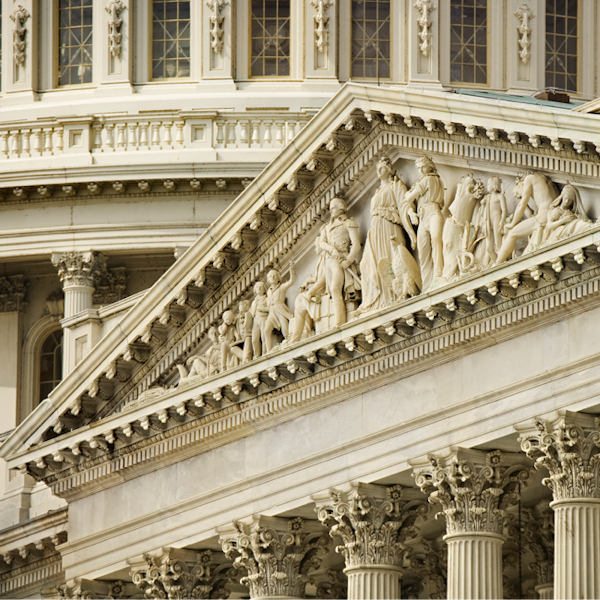 Key administration executives and many of the most influential water policy voices in Congress are on the agenda for AMWA's 2019 Water Policy Conference, April 7-10 in Washington, D.C. Setting the stage will be noted political analyst Amy Walter, national editor of the non-partisan Cook Political Report, who will expertly break down the congressional culture and the Washington political scene.
Opening the policy discussion and addressing current and future EPA policy will be David Ross, the agency's assistant administrator for the Office of Water, who oversees all drinking water and wastewater activities. Also representing the executive branch will be Mary B. Neumayr, chairman of the White House Council on Environmental Quality.
Congressional leaders are expected to discuss drinking water needs in the context of a larger infrastructure bill and explain how they plan to build on the momentum of the America's Water Infrastructure Act:
Sen. Ben Cardin (D-Md.), is the top Democrat on the Senate's Transportation and Infrastructure Subcommittee and is one of the upper chamber's leaders in crafting drinking water policy. In recent years, a number of Sen. Cardin's proposals, from a lead service line replacement grant program to an initiative to help drinking water systems adapt to climate change, have been signed into law.
Sen. Sheldon Whitehouse (D-R.I.) is the ranking member of the Senate's Clean Air and Nuclear Safety Subcommittee and is one of the Senate's strongest advocates for taking action in response to global climate change. In the past he has served as the Senate co-chair of the Bicameral Task Force on Climate Change.
Sen. Tammy Duckworth (D-Ill.) is the top Democrat on the Senate Fisheries, Water, and Wildlife Subcommittee, which holds jurisdiction over legislation related to the Safe Drinking Water Act and the Clean Water Act. Sen. Duckworth has worked to create robust programs to help schools address lead contamination in drinking water.
Rep. Paul Tonko (D-N.Y.) is the new chairman of the House Environment and Climate Change Subcommittee, which has direct oversight over the Safe Drinking Water Act. Last year Rep. Tonko worked with Republicans in Congress on a number of water policy changes, from the first-ever reauthorization of the Drinking Water State Revolving Fund to the overhaul of federal rules that apply to the security of drinking water treatment facilities.
_____
For up-to-date program information and online registration, visit www.amwa.net/2019WPC.