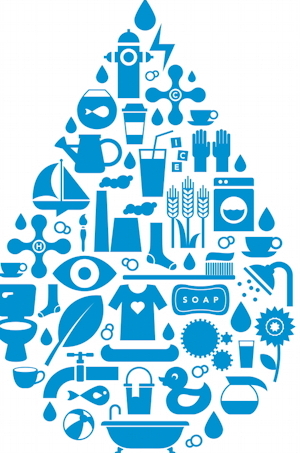 The Value of Water Campaign invites the nation's water systems with a water story to tell to join its fifth annual Imagine a Day without Water infrastructure advocacy day on October 23.  Participating organizations are encouraged to  host events, promote social media campaigns, pass a resolution with local officials, or engage in other activities to educate and engage the public and stakeholders about how water is essential, invaluable, and worthy of investment.
The campaign urges potential participants to consider partnering with other local organizations that care about water, including breweries, schools, aquariums, car washes, chambers of commerce, city councils, and others that have a stake in their local water supply and service and want to raise awareness about the often invisible challenges plaguing water infrastructure. Last year, more than 1,100 organizations took part in the national education campaign that brings together diverse stakeholders.
Imagine a Day Without Water resources are currently under development and will be available later this summer. These resources will include social media graphics and customizable templates, as well as the "What's the Value of Water?" campaign toolkit that has a suite of useful materials such as print ads, bill stuffers, and more.
_____
Sign up to participate in Imagine a Day without Water at www.imagineadaywithoutwater.org.